FASHION: Black and White
If you know me, somewhat well, you'll realize that my wardrobe consists of pretty solid colors. I'm not really into graphics. And matching solids in the morning before I've had any sugar in me can be quite challenging. So, I decided to find some shirts I can throw on and just go.
Black + white. Solid color combo, right? Right.
So, this first one is a bit out of my price range, but I love the gradient of lines. So different from regular striped shirts, and still so wearable. Maybe I'll thrift a plain black shirt and do white lines….
So, what you need to realize as you read through this is that when I say black and white, I only mean stripes. Yeah. Stripes. The only pattern I wear like allllll the time. In other news, I'm obsessed with J. Crew. Who isn't?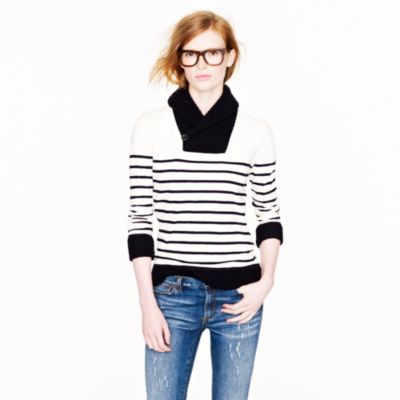 ( @ J.Crew, $89.50 )
OK, here we go, another J. Crew pick…but it's cashmere. I feel like inherently there's something in every woman that yearns for cashmere…it's like our inner cashmere calling. And I need to fulfill it….PLUS it's on sale! How can you not resist fulfilling your calling like that?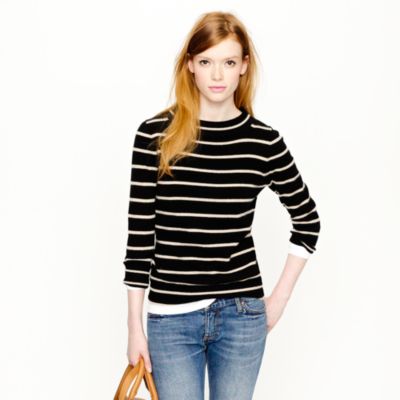 ( @ J. Crew, $150 )
So, all I've really discovered is that black and white works in stripes…and that my online shopping habit tends to be pricey.
Hope your Wednesday is better!
~R